Testimonials

I use this product after washing my face, it gets absorbed fast, leaves the skin feeling hydrated and not irritated. I really like the packaging and that the scent is quite soft. The seller's customer service is superb!
Testimonials

This feels good and works very well even after one use. After the first use it already provided benefits so this will continue bringing more over time. The smell is really nice and a little goes a long way. Some extras were included which are also nice.
Testimonials

I always use something on my lips at nighttime, and couldn't wait for nighttime to try lol this feels soooooooo smooth!!!!! Love Love Love It!!!
Testimonials
Love this cleanser. I've used several balm cleansers and this best far the best. Will buy again.
Testimonials

I use this product morning and night after I wash my face and before my moisturizer. I can see how it's helped improve my skin, I now have a healthy glow, I would recommend this product to anybody. Also to note I have very sensitive skin, and it has not irritated it at all.
Testimonials

COQ10 and HA at night... wow!!!! The golden color paired with the HA is a dream!! I recommend making a cocktail in your palm of the HA and 5 drops of the COQ10 rub and pat all over the face (the COQ10 is dense and it spreads easier with the HA). The smell is devine and I feel like a Queen when I put it on at night. My skin definitely loves this, I look refreshed, dewy and healthy. ☺️💕
---
Organic Clay Masks
Congested skin? Tired or dull complexion? Need a little pampering? We've got a mask for that. Choose which will suit your unique needs best. Just add water, hydrosol, or aloe vera to reach a liquidy paste consistency, apply with a brush or your fingers, relax for 15-20 minutes and rinse off. Simple, yet super effective.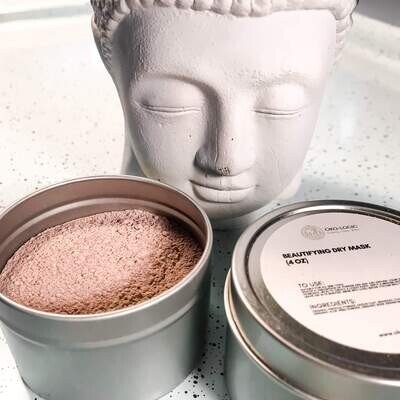 BEAUTIFYING CLAY AND ROSE MASK
BEAUTIFYING CLAY AND ROSE MASK
Mineral-rich clays stimulate circulation and detoxification, while rose, hibiscus, and aloe powder nourish the skin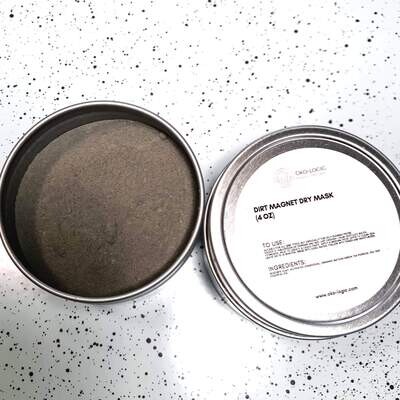 DIRT MAGNET FACE MASK
The mask cleanses, stimulates circulation and detoxification, and fighting free radicals' damage to the skin